Airline rewards credit cards, are they worth it?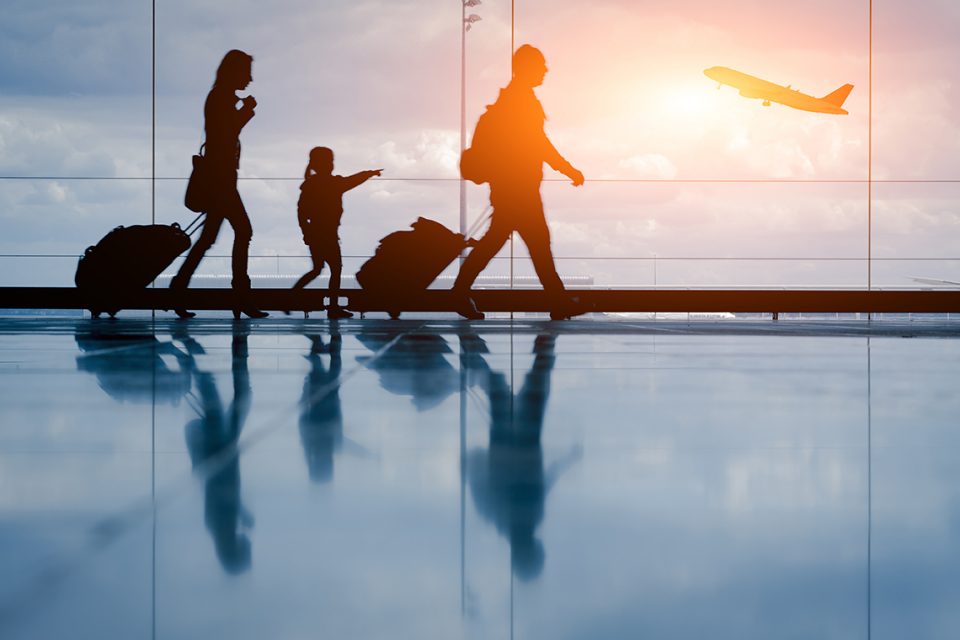 Are those rewards credit cards worth it?
Yes and No.
Depends on where you travel too most often and what do you actually purchase with a credit card.
As I have mentioned my husband owns his own business, we happen to travel a lot for that business making airline rewards cards worth it for us. Some of the most common perks are free checked baggage (awesome when traveling with little ones- the less you have to lug on the plane the better), earlier boarding, earning extra miles and discounts on onboard purchases. These are the standard benefits for the free or low annual membership cards that are usually the best options for most people.
The next category is usually the platinum, reserve, whatever you want to call it cards that come with a much heftier annual fee – think between $400-500 a year. We personally have two of these types of cards, one in my hubby's name through Delta the other in my name through American Airlines. Check out One Mile at a Time for the best resources on how to maximize credit card benefits and all the crazy things you can do to get the most out of these cards and frequent filer miles.  With the heavy fee comes some more perks, these can include access to airline lounges, free companinon certificates, bonus miles that count towards elite status with an airline (this can equal lots more perks), upgrades, and other benefits that may or may not be worth it for you and your family.
The questions you should ask yourself before setting yourself up with an  airline specific rewards credit card are:
Are we very loyal to one airline?
Do we regularly fly out of a hub for that airline?
Do I need the extra perks, do I fly routes that require connecting flights?
How many times a year do I travel?
What are these trips for and who am I traveling with?
If the answers are yes,yes,sometimes or yes, more than 5x a year, mostly alone but a few family trips I would say you should go ahead and splurge on the expensive cc as the perks may be worth the $400-500 a year. If your answers don't look like that go ahead and get one or two of the free or low fee under $100 a year card(s).